CWMWDB Board of Directors
CWMWDB is constituted to create diversity in membership representing businesses, key workforce partners, stake-holding organizations, and private individuals. With the Board's emphasis on demand-side strategies, business services, and recognizing business as a primary customer, fifty-one percent of the Board members are representatives from the private sector. Because of this diverse membership the Board is enabled to achieve the vision described above. This ratio helps to create a culture on the Board that prioritizes beneficial service intervention with employers. Within this constituency, chambers of commerce, trade associations, not-for-profit businesses, small businesses, and business members who are prominent in economic development organizations are represented.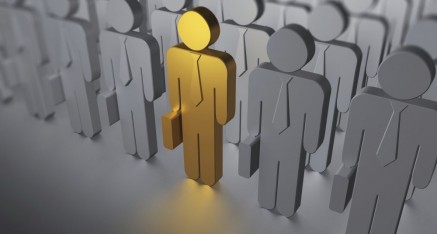 Members from entities such as the education community (including adult & community education, community colleges, universities, career and technical education centers/high schools), labor unions, economic development entities, Health and Human Services, Rehabilitation Services, and other primary CareerCenter partners assure that the Board maintains a dual focus on the training and education programs for people most in need to become better equipped to find quality employment, providing them with a sustainable wage and the appropriate benefits to increase both individual and community prosperity and growth.
BOARD OF DIRECTORS
Craig Nelson, Chair
Attorney, Partner
Law Offices of Doyle & Nelson
150 Capitol Street
Augusta, ME 04330
207.622.6124
207.623.1358
cnelson@doylenelson.com
Dale Morrell, Vice Chair
Interim Education Manager
St. Mary's Health System
P.O. Box 7291
Lewiston, ME 04240
207.777.8757
dbants273@gmail.com
Jim Trundy, Chair – Nominating Committee
General Manager
Western Maine Community Action
4 Western Avenue
South Paris, ME 04281
207.743.7763
207.743.8439
james.trundy@maine.gov
Kelly Aho, CSP
Vice President
Bonney Staffing Center
95 Park Street
Lewiston, ME 04240
207.783.7000
kellyj@bonneystaffing.com
Greg Boyd, Treasurer
CEO
AMI
30 Summer Street, Suite B
Winthrop, ME 04364
207.395.8322
gboyd@amiems.com
Randy Cousineau
CEO
Cousineaus, Inc.
845 U.S. 2 East
Wilton, ME 04294
207.645.4448
207.645.4288
randy@cousineaus.com
Erika Douglass
Human Resource Director
Maine Machine Products
79 Prospect Avenue
South Paris, ME 04281
207.739.6242
edouglass@mmpco.com
Laurie Glidden
FSS Coordinator
Maine State Housing
353 Water Street
Augusta, ME 04330
207.626.4660
lglidden@mainehousing.org
Christine Greenleaf
Dislocated Worker Unit
Bureau of Employment Services/AFL-CIO Maine
21 Gabriel Drive
Augusta, ME 04333
207.623.7986
207.287.5933
Christine.L.Greenleaf@maine.gov
Michelle Hawley
Director, Workforce and Professional Development
Central Maine Community College
1250 Turner Street
Auburn, ME 04210-6498
207.755.5370
mhawley@cmcc.edu
Mary LaFontaine
Regional CareerCenter Manager
Lewiston CareerCenter
5 Mollison Way
Lewiston, ME 04240
207.753.9094
207.753.5301
Mary.LaFontaine@maine.gov
Amy Landry
Executive Director
Androscoggin Valley Council of Governments
125 Manley Road
Auburn, ME 04332-0676
207.783.9186
alandry@avcog.org
Robert Sezak (CEO Chair)
Somerset County Commissioner
Somerset County Office
41 Court Street
Skowhegan, ME 04976
207.313.1979
robert.sezak@somersetcounty-me.org
Harvey Smith
Vice President, Operations
Kennebec Technologies
150 Church Hill Road
Augusta, ME 04330
207.626.0188 x211
harvey.smith@kennebec.com
Justin Walsh
IBEW Local 567
238 Goddard Road
Lewiston, ME 04240
207.786.9770
jwalsh@ibew567.com
Razell Ward
Director
Adult & Community Education – MSAD #52
486 Turner Center Road
Turner, ME 04282
207.225.3478
207.225.2560
rward@msad52.org
Diane T. Frigon, MS, CRC
Regional Director/BEP Administrator
Division for the Blind and Visually Impaired
Maine Dept. of Labor
150 State House Station
Augusta, ME 04333-0150
207.446.8404